How do you rebrand a company?
Our blog post this week is the second installment in our Wonky Tips for startups: 6 simple and easy to follow steps for a successful rebrand! If you've not already read part 1, here it is: The 6 Must-Follow Steps for Rebranding Your Company-Part 1
4. Educate your stakeholders about your brand
Before going out to external stakeholders, you'll need to launch the new brand internally. Provide training and education to ensure employees understand, buy into, and advocate the new brand. Ensure first-line employees are extremely well-versed in and supportive of the new brand identity. You need to train all of your employees about what the new brand identity is, how it should be used, what it means, and why it matters.
After your employees are comfortable with the new brand identity, it's time to roll it out to consumers and the audience at large. Depending on how different your new brand identity is and how consumers are likely to react to it, the extent of your roll-out might include advertising, direct mail, email, websites, social media, and more.
Don't be afraid to get creative in an effort to spread the word about your rebranding and to raise awareness, recognition, and acceptance of your new brand identity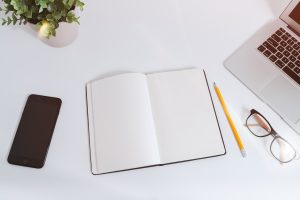 5. Develop emotional involvement and branded experiences
A brand's growth is severely limited if it lacks an emotional connection with your customers. Once internal and external education has been completed, consider some of the common emotional triggers of your audience, and use this to plan an effective and impactful marketing campaign that focuses on offering opportunities for your customers to become emotionally involved with your brand.
Branded experiences include, but are not limited to, the atmosphere in your premises, the user-experience on your website, the content in your blog, the behavior of your staff, your product offering at events, etc. Over time this type of marketing will build loyalty and encourage word of mouth referrals. A launch-event can be a great way to kick-start this process.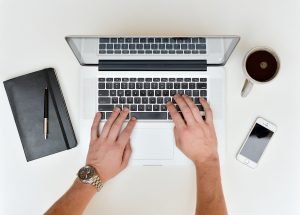 6. Monitor brand perception to ensure long-term success
Branding is an on-going process. From monitoring how your brand is perceived to ensure it continually meets customer expectations. To ensuring it appeals to the most profitable customers and evolves with their changing needs. The key to long-term success is keeping a close eye on things. Look at customer perceptions of your brand. Understand the micro and macro-environmental changes that could negatively affect your brand and, ultimately, your bottom-line.
Brands are like children. Brands have to grow and sometimes growth requires change. Don't be afraid of change. Continue to research, monitor and listen to ensure long-term success!
Looking for help with your successful rebrand? Let talk…
We've recently challenged ourselves to push the creative boundaries with some rebranding work for our clients. Here's how we recently helped a local florist to launch their new business. For further inspiration, check out how we've helped other businesses get online and get their messages out there.
For help getting creative with your brand, please get in touch.