A local start-up florist in Chalfont St Giles approached us needing company branding and a website to launch her new business venture.
We spent some time getting to know her business plans and several coffee meetings, lots of stunning photos and even a trip to the local flower market later, her website is now live!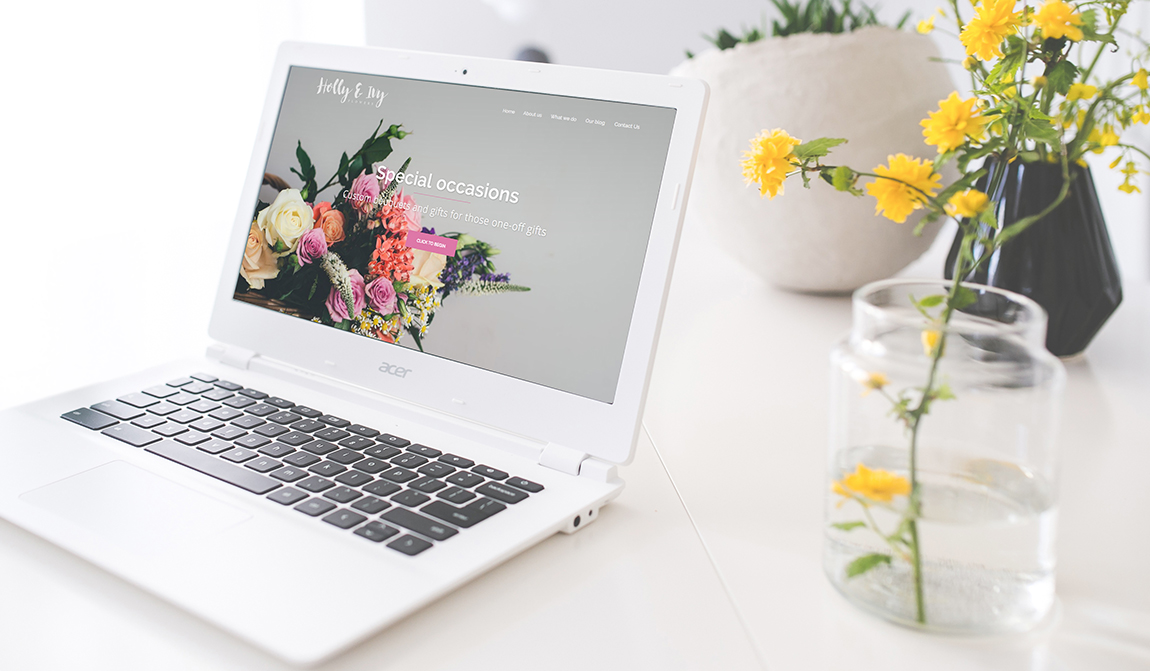 We've taken delivery of the business cards today and with all hands on deck we have created the brand and finalised the website in just under 10 days!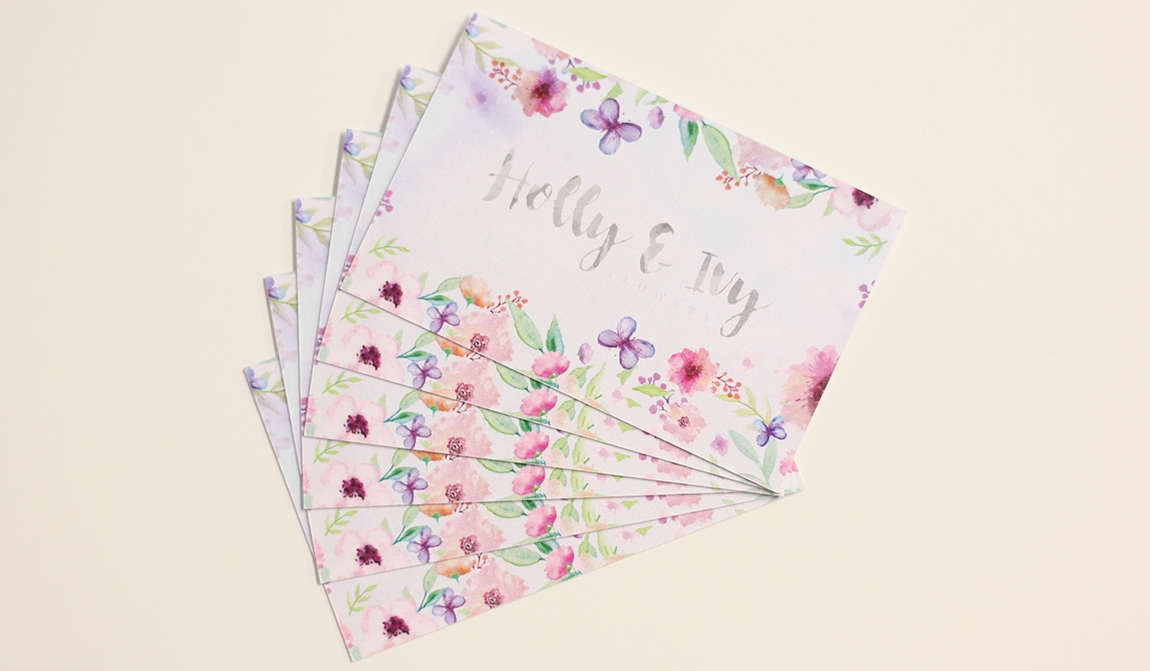 There will be lots of changes to her site coming soon, including more information about her flower arranging courses. You can also keep up to date with Holly & Ivy Flowers via their Facebook and Instagram accounts.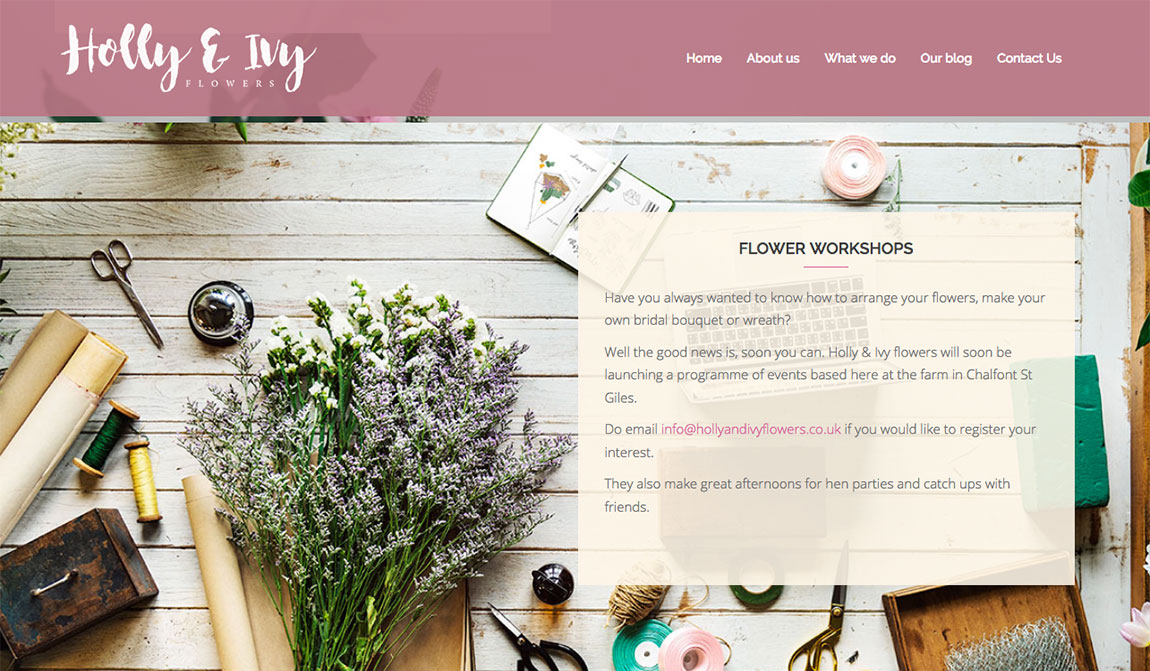 It's great to be challenged by clients such as Shelley and we've really enjoyed helping to make it all a reality for her. We really enjoy working with local, independent businesses and being in Chalfont St Peter ourselves meant the commute wasn't too long!